ONIKUMA K6 RGB LED light gaming headset brings you vivid sound field, sound clarity, sound shock feeling, capable of various games. It's super soft over-ear pads are more comfortable for a long time wear. What's more, it is a great headphone for the game player!
Features:
– Comfortable to wear: adds super soft over-ear pads
– Perfect sound: high precision 50mm driver, bring you vivid sound field, sound clarity
– Microphone: the long flexible gaming mic is highly sensitive and durable
– Cool unique LED light: glaring LED lights are designed on the ear cups, highlighting the atmosphere of the game
– Compatible with most of the device with 3.5mm headphone or microphone port, computer, laptop and other devices
ONIKUMA K6 Stereo Gaming Headset for PS4, PC, Xbox One Controller, Noise Cancelling Over Ear Headphones with Mic, LED Light, Bass Surround, Soft Memory Earmuffs for Laptop Mac Nintendo Switch Games.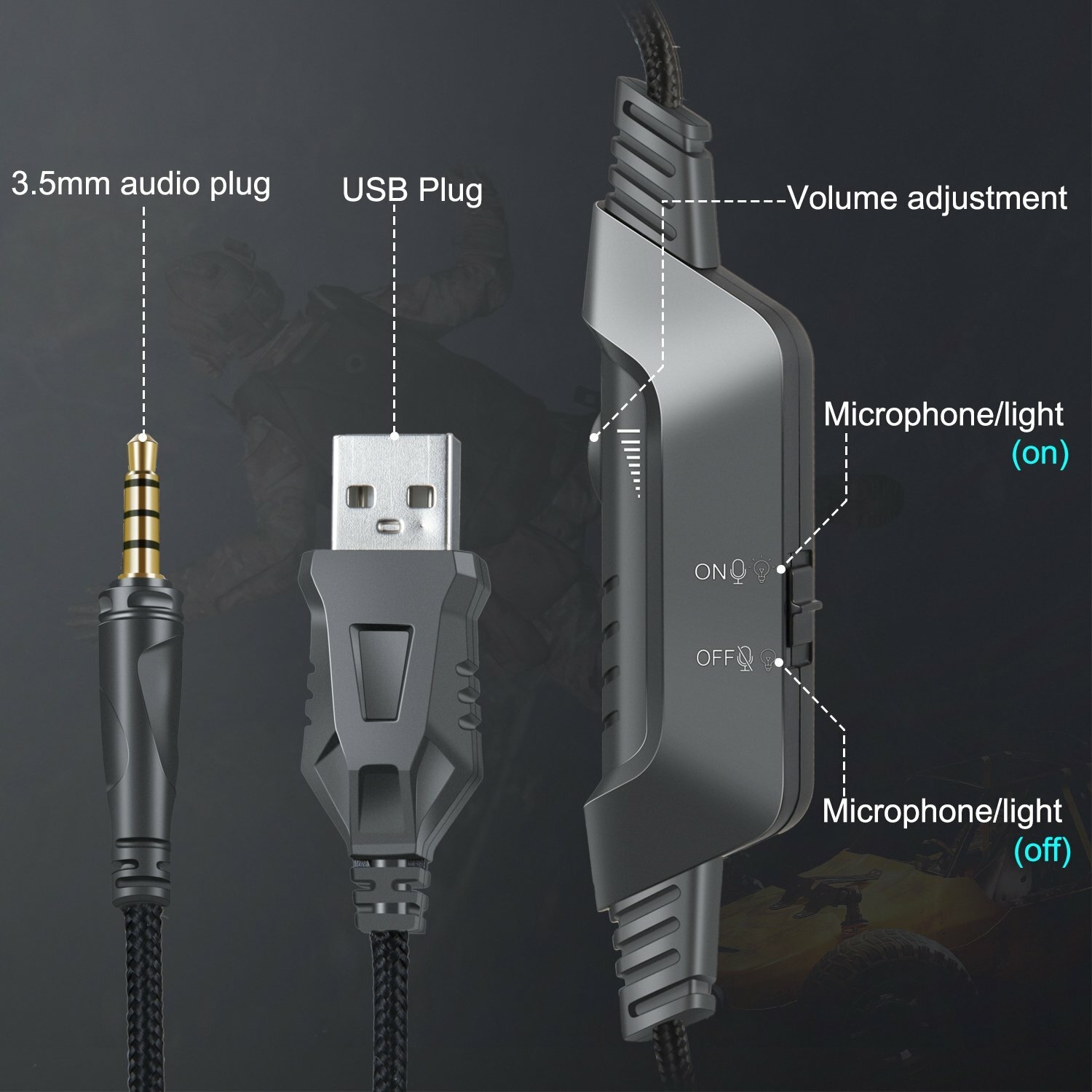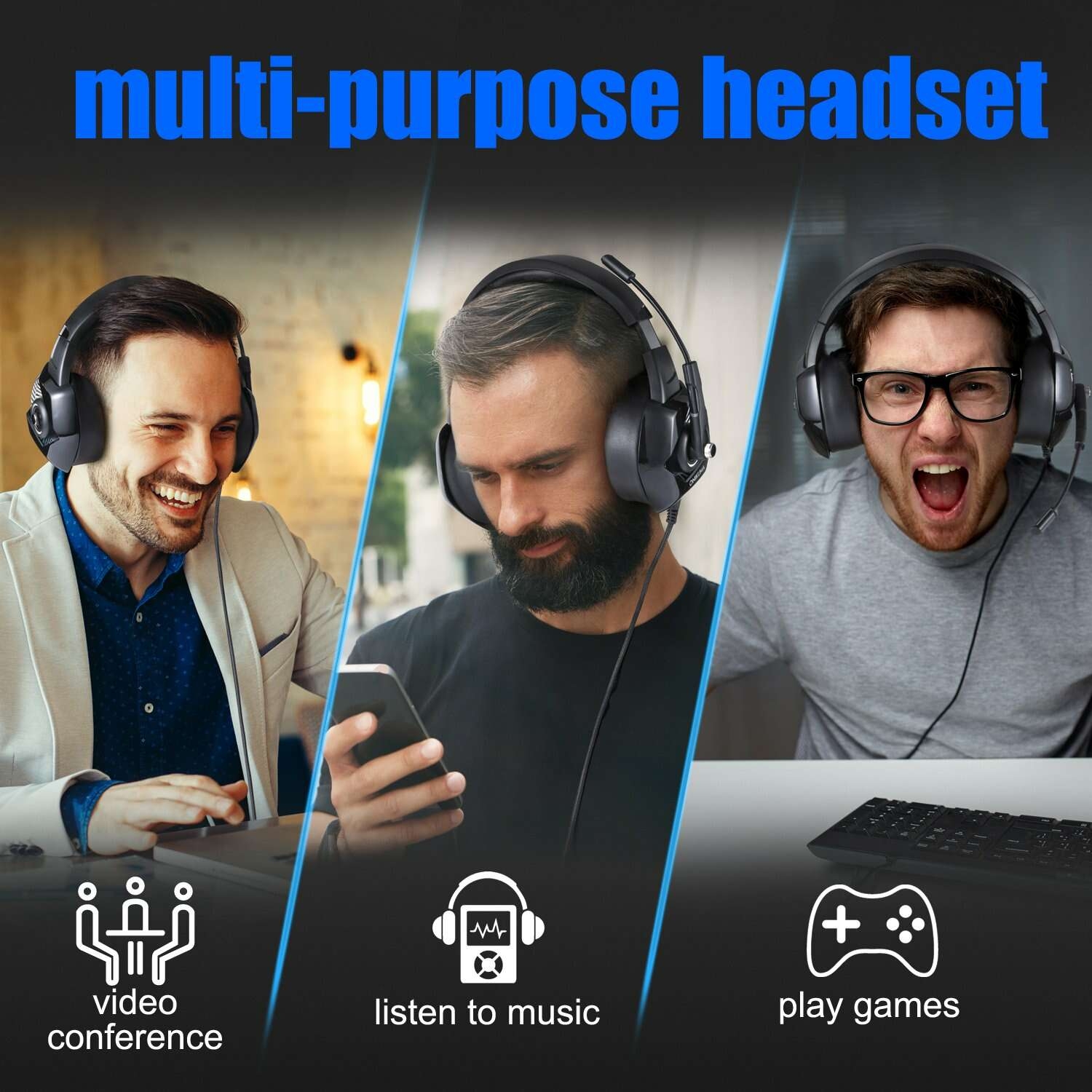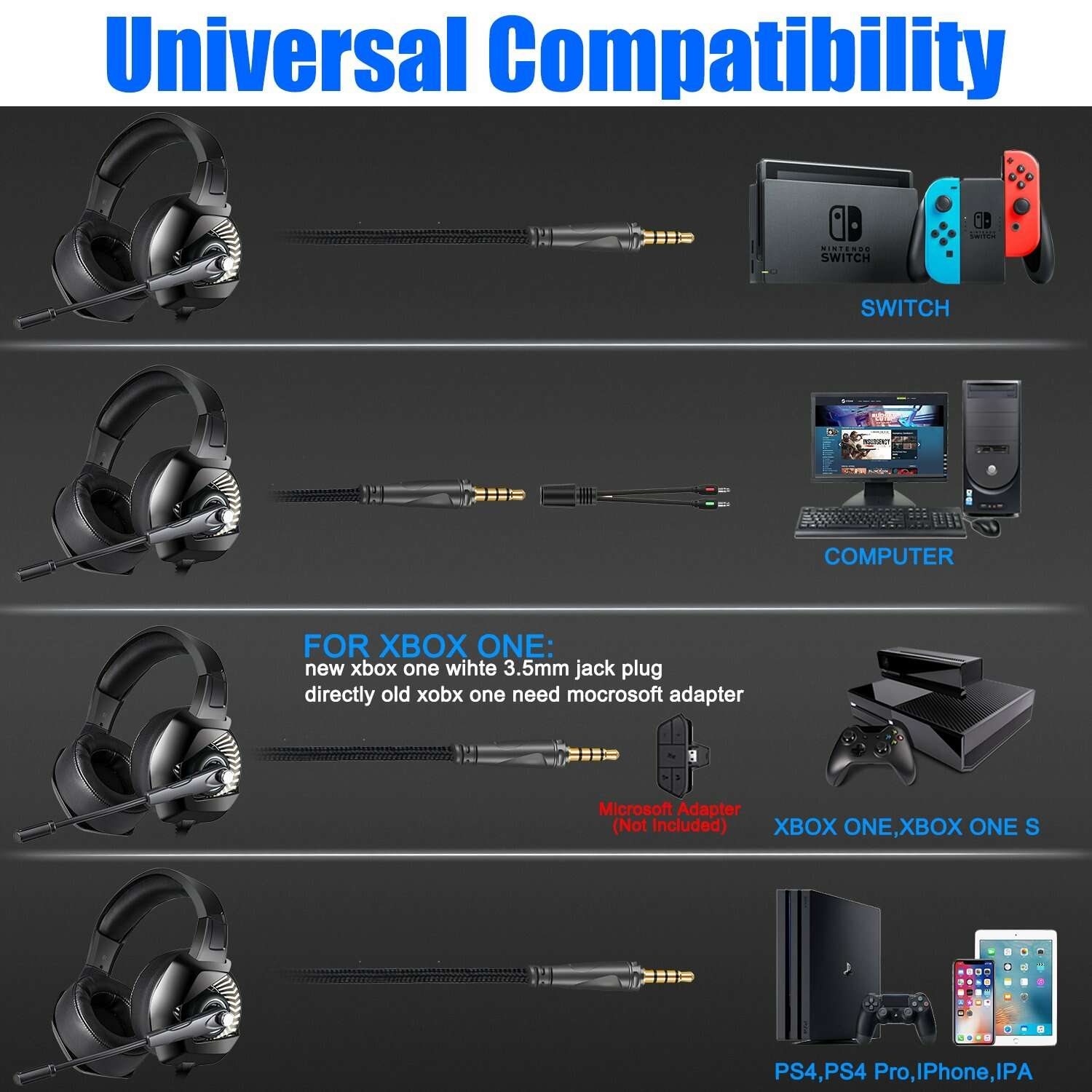 Speaker diameter: 50mm
Impedance: 32ohm
Sensitivity: 106dB±3dB
Frequency: 20-20000Hz
Mic dimension: 6.0 * 2.7mm
Mic sensitivity: -42dB +/- 3dB
Mic impedance: 2.2kohm
Directivity: Omni-directional
LED working voltage: DC5V +/- 5%
Headset interface: USB (plug the USB connector, LED light is on, unplug for off) + 3.5mm stereo audio and mic plug
Cable length: Approx. 2.2m / 7.22ft