HDMI Video Capture Card To USB 2.0 (1080p) For Obs Live Stream Broadcast
Record or stream an HDMI signal via USB 2.0 with the Video Capture Card HDMI to USB 2.0. With its HDMI input, this capture device will accept resolutions up to 3840 x 2160 p30. If you need to stream or record at a certain resolution, the USB Capture HDMI will internally up- or down-covert the input signal to the set resolution. It can also perform frame rate conversion and de-interlacing in real time with its own hardware, taking the processing load off your computer's CPU.
Because the USB Capture HDMI uses the existing drivers on your computer, the capture device will work with any software that supports those drivers.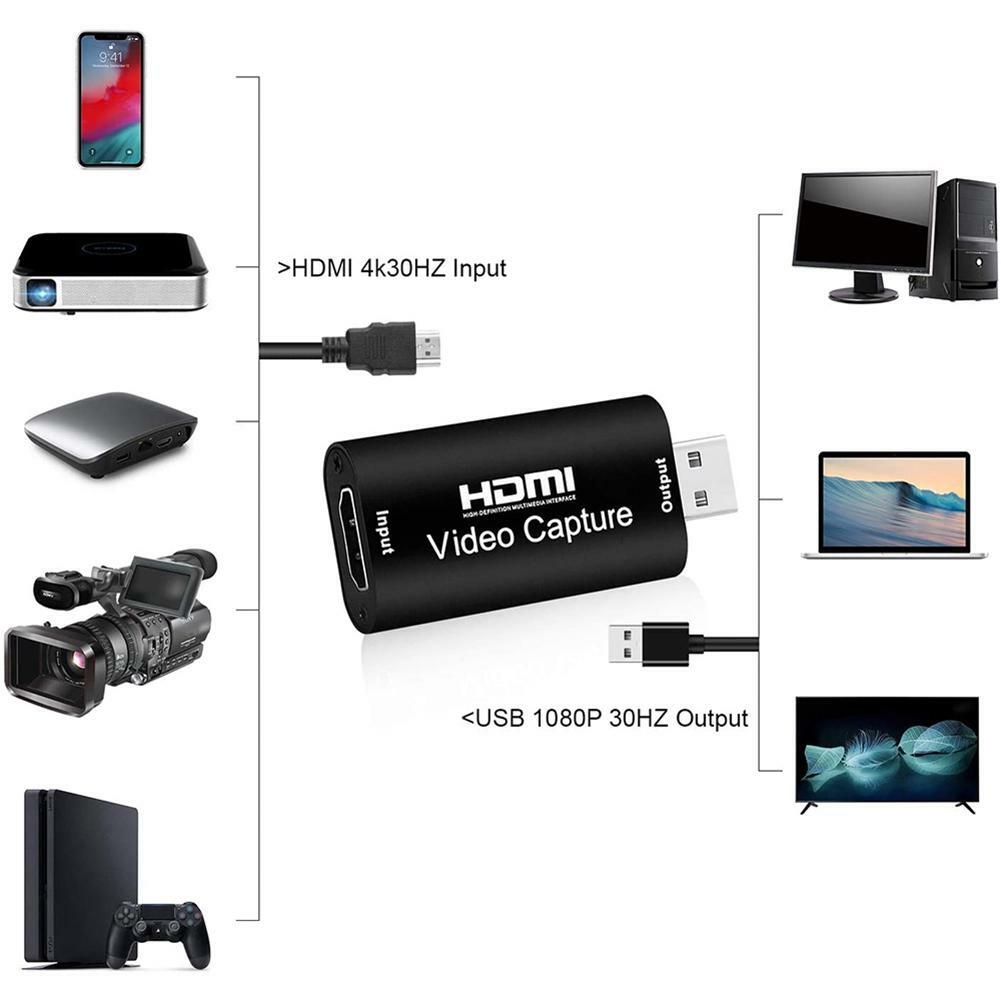 Specifications
HDMI resolution : Max input can be 4K [email protected]
Support video format :8/10/12bit Deep color
Video output resolution : Max output can be 1080P
Support audio format: L-PCM; Input cable distance :≤15m,AWG26 HDMI standard cable
Max working current: 0.7A/5VDC
Operating Temperature range: (-10 to +55℃)